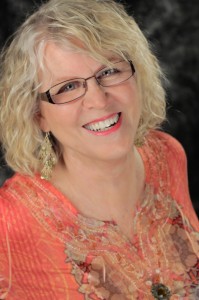 by Ellyn Davis
In Jeremiah 15: 19, God says, "If you extract the precious from the worthless, you will become My spokesman." In this chapter, Ellyn Davis shares how we may have to delve into areas we previously considered off-limits to extract the "precious" from the "worthless" and recover lost truths that belong to the people of God.
In 2006, through God's inexplicable sense of humor, I found myself with an empty nest and a job offer in Sedona, AZ, the global epicenter of New Age thought and practice. By then I had experienced most of what charismatic Christianity had to offer—miracles, prophecy, healing, deep revelation, transformative experiences of the presence of the Holy Spirit, excellent Bible teaching—and I had been involved in at least five modern-day moves of God in the church.
I moved to Sedona fully prepared to discount everything I saw and heard as coming from a source other than the God I knew and loved. But, as a scientist, I was intrigued by what I found there. I saw healings and mystical experiences and revelations to rival anything I had seen or experienced in the church. I encountered an understanding of the natural world and how it interacted with the spiritual that I had sensed but had never been taught in any of my science classes.
It wasn't that I wanted to become a New Ager, I just wanted to find out if maybe they had uncovered some truths the church hadn't. The strange thing was, much of what I saw and heard embodied biblical principles and could be backed up by Scripture.
Of course, I saw a lot of other things too—things that clearly could be attributed to too many drugs or the demonic realm or the fact that con-artists discovered they could make mega-bucks by becoming New Age gurus. But that didn't discourage me because I knew that mounds of "manure" usually go with the territory when a lot of money and prestige are at stake (remember, I had been in the ministry and in business for a long, long time).
I was familiar with the principles that "whenever you see a counterfeit, it means a real exists" and that "a lie just proves the existence of a truth," so I decided to investigate what was going on and bring my scientific background and my faith in Jesus Christ into the mix of my search for truth. I decided to examine New Age thought and practice for anything "precious" that might be "extracted" from the worthless.
At that time, I could not find a single Christian leader who shared a similar interest in finding out if there were truths hidden in the New Age. Now we are beginning to hear more and more revelation that is in line with what New Agers have been saying all along and we are hearing more and more teaching about Christians "taking back truths" from the New Age that really belong to citizens of the Kingdom of God.
The Time Delay
It usually takes 50 years or longer for scientific theory to become embedded in mainstream thought. For example, Einstein published his general theory of relativity in 1916, but it wasn't until the 1960s that the philosophy of "relativism" became part of the thinking of the general public. Phrases like "it's all relative" or "truth is what's true for you" crept into mainstream vocabulary and by the 1980's courses about situational ethics were being taught in classrooms and corporate boardrooms across the nation.
So a 1916 scientific theory about how time and the speed of light are not absolute but relative to the frame of reference was transmuted by philosophers and social scientists into the 1980's concept that truth, morality, and ethics are always relative to some particular frame of reference, such as a time period or a culture.
The scientific theories currently filtering into mainstream thinking mainly have to do with what has been called Quantum Mysticism (from Wikipedia: "Quantum mysticism is a term that has been used to refer to a set of metaphysical beliefs and associated practices that seek to relate consciousness, intelligence or mystical world-views to the ideas of quantum mechanics and its interpretations.")
We live in a decade when 21 million copies of the book The Secret have been sold, when over half a million people tuned in to Oprah Winfrey's 10 week online seminar with Eckhart Tolle discussing his book The New Earth and when there are over three and a half million New Agers worldwide who embrace some sort of philosophical/spiritual spin on the Quantum Physics theories of the early to mid-twentieth century.
Many in the church have tended to write off all dabblings into Quantum Mysticism as blasphemous and demonically inspired. However, there are a few courageous Christians who are beginning to speak up and say, "Wait a minute, there may be some God truth there that really belongs to us and that we should know about!" These Christians are spearheading an effort to extract the precious from the worthless and make those truths available to the church at large.
To learn more about Ellyn Davis and the books she's written, GO HERE>>
Buy the book The Physics of Heaven!
Please share with us your insights or experiences about topics covered in this chapter. Be sure to follow the guidelines for comments and the terms and conditions for sharing on this site.