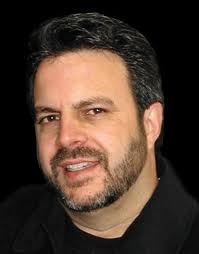 Kris wrote the foreword to The Physics of Heaven. He is the senior associate leader of Bethel Church in Redding, California. He is called as a prophet and has served on Bill Johnson's apostolic team for decades. He has written several books, including the best selling Supernatural Ways of Royalty. Kris Vallotton's prophetic insight and humorous delivery make him a much sought-after international conference speaker. His personal testimony of deliverance from fear and torment brings hope and freedom to thousands.
Kris is the co-founder and senior overseer of the Bethel School of Supernatural Ministry, which has grown to more than thirteen hundred full time students in thirteen years. He is also the founder and president of Moral Revolution, an organization dedicated to cultural transformation.
You know the battle is raging–but are you fighting the right enemy?
Just as enemies fought Joshua in the Promised Land, and Nehemiah faced opposition as he rebuilt the walls of Jerusalem, our enemy will fight us as we approach the spiritual terrain God has promised us. Most Christians retreat at the first sign of conflict because they fail to recognize the true nature of the battle. But you can prevail in freedom and joy.
Sharing his deeply personal story of demonic bondage, torment and ultimate deliverance, pastor and bestselling author Kris Vallotton turns the idea of spiritual warfare as we know it on its head. He reveals the diabolical lies and strategies of the enemy–attacks and traps so subtle and deceptive that we may find our souls and hearts imprisoned without even knowing it.
No more! Now you can win the invisible battle against sin and the enemy. Victory is within your grasp. Will you take hold?
Kris Vallotton, a pastor at Bethel Church in Redding, California, and the cofounder of its School of Supernatural Ministry, knows his way around the spiritual battlefield. For years he was tormented by a host of demonic assaults, though he didn't know the problems were spiritual. Confused, overwhelmed, he actually contemplated suicide–until the Lord delivered him.
Since that time, Kris has spent his life spreading a message of hope and freedom. He's helped people all over the world recognize the devil's stealth attacks and taught them to overcome. Weaving time-tested spiritual warfare tactics with biblical understanding, Kris offers Christians a bold new battle plan, showing how even those in the most devastating of personal battles can be victorious.
Supernatural Ways of Royalty reveals your true identity as a child of the King of Kings–royal heir to the eternal Kingdom of God.
Bill Johnson and Kris Vallotton denounce the pauper mentality many Christians have and present your royal inheritance through Christ's ultimate act of redemption.
As a member of God's royal family, you can:
* Share the King's power of grace and mercy.
* Think and act with His authority.
* Reveal royal qualities for future generations.
* Promote honor and humility–with confidence.
* Cultivate His love for one another.
The authors' personal, supernatural experiences will convince you of your own royal status and inspire you to claim your personal inheritance gift from your Father–the King of Kings.