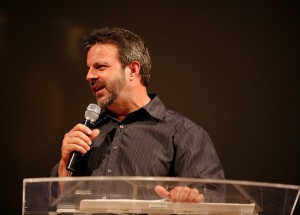 by Kris Vallotton
In this powerful book, Judy Franklin and Ellyn Davis assemble a team of seers who peer behind the curtain of creation to reveal the mysterious nature of our Creator. This book reads like a journal that emerged from a Holy Spirit think tank where great, spiritual leaders gathered to discuss their insights into the complexities of God. Through their collective intelligence these seers have emerged with new perspectives never before pondered.
This book is a foretaste of things to come, unearthing what the great Apostle Paul penned nearly two thousand years ago. "Since the creation of the world God's invisible attributes, His eternal power and divine nature, have been clearly seen, being understood through what has been made…" (Romans 1:20). What a profound revelation! Creation itself is like heavenly breadcrumbs strategically placed on the path of life to lead us into understanding the depths of God.
The Apostle Paul went on to say that the Saints are to, "…bring to light…the mystery which for ages has been hidden in God who created all things; so that the manifold wisdom of God might now be made known through the church to the rulers and the authorities in the heavenly places," (Ephesians 3:8-9).
I love the fact that The Physics of Heaven isn't written by scientists trying to discover the nature of God through some intellectual pursuit. Nor is it a philosophical monologue subjugated to rational and logical thinking reducing God to the laws of physics. Instead these authors have set out on a journey into the very foundations of creation with the Holy Spirit as their instructor, mentor and tour guide.
This unique approach to science results in multidimensional perspectives that very well could be the beginning of this Ephesians passage being unveiled to spiritual beings in heavenly places.
The Physics of Heaven is not the final word on creation's revelation of God, nor is it a treasure map that leads to a specific truth that unlocks nature's secrets. It's more like a divine invitation to join these supernatural explorers, who like Columbus before them, refuse to believe that the world is flat. Leaving the safe haven of conventional thinking, they set sail in uncharted waters with a passion to discover new lands.
Like highly skilled sailors, hand-picked for a treacherous expedition, each of these authors masterfully record their personal insights, which leads to a beautiful collage of unfolding wisdom.
If you are tired of being a settler, existing on the shores of tradition and riskless living, this book is for you. But beware, because once you get a taste of these authors' insights into light, sound, vibration and quantum physics and you discover how God has written His personal story into creation, you are destined to see the Almighty all around you. Like listening to surround sound while watching a great movie, this book will awaken nature's voice in you, curing deafness that was predicated long ago by single dimensional thinking.
The whistle is blowing and it's time to set sail into the great adventure. Won't you join us?
Kris Vallotton
Senior Associate Leader of Bethel Church, Redding, CA
Author of The Supernatural Ways of Royalty and Spirit Wars
To learn more about Kris Vallotton and the books he's written, GO HERE>>