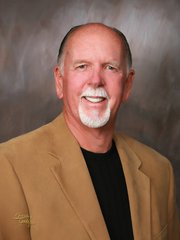 by Cal Pierce
Cal Pierce's interest in sound, light, and vibrations began with an angelic encounter. In this chapter, he shares his story of that encounter.
Several years ago I began asking the Lord about the energy crisis . I knew there had to be a Kingdom answer to the energy crisis. A few months later I went to a meeting where Tim Sheets taught about angels and shared Psalm 91, "He sends his angels to render service on behalf of those who inherit salvation." I discovered that the word "render service" means to "run errands." I was really stirred by the idea that God sends angels to run errands on our behalf.
At the end of that meeting an apostolic leader spoke and said, "God is beginning to release Kingdom building codes." From my experience with construction, I know about building codes so wondered what this might mean. As soon as the session was over, I looked up to see an angel standing right in front of me. I'm not an angel type of guy, but suddenly there was an angel speaking to me saying, "I'm sent by God to answer your question about the energy crisis. I am the energy angel." All I could think was, "What on earth did I have for breakfast?"
The angel went with me back to my hotel room and began talking to me about energy. He told me that if we continue to draw resources from the planet, from the earth, we'll pollute the environment and the resources will eventually run out. But if we draw resources from above, they'll never pollute the planet and they will never run out. Then he said, "I want to show you the water car."
I said, "The what?" And he replied, "The water car. I'll be right back."
He promptly disappeared and I was left thinking, "What happened? Where did he go? Do I have a forgetful angel?" As soon as I thought that, the angel returned. He had a scroll and said, "This is the water car," as he unrolled the scroll. On the scroll was the blueprint for a vehicle. It had no engine, drive line, or transmission. Instead it had a tank and electrodes and a water container and some sort of closed system that linked them all together.
I couldn't understand the blueprint and said, "I'm not an engineer." The angel replied, "Well, I am. I'm going to show you how energy can be produced with water and light. I will come along side you and show you more details about the water car and you'll get more information as time goes by because I'm going to connect you with people who will help you."
It was a nice day outside, so I asked the angel if he wanted to take a walk with me. His answer was, "I've been walking with you for 30 years but you just didn't know it." We went outside and walked around for awhile and he shared how water produces energy and about Niagara Falls and how we can use water to produce power. He said, "Fast water will equal energy. Let me show you how water can be moved fast with light." I replied, "I'm amazed. I'm walking with an angel." He looked at me and said, "I'm amazed too." I said, "Why would you be amazed?" He said, "I'm amazed because I've been trying to get your attention for 30 years."
When I got back to my room I wrote four pages of notes about everything the angel shared with me.
That angel's visit started me on an adventure in learning more about sound, light, and energy. I began sharing with people, "There's something the angel is about to reveal that has to do with sound. It's a revelation about how to produce power with sound. Sound will literally drive vehicles and produce the power to drive the planet. Because God, in Genesis used sound. He released a sound that had so much power in it that it became creative."
To learn more about Cal Pierce, GO HERE>>
Buy the book The Physics of Heaven!
Have you had an angelic visitation in which you were given plans for a new invention? We'd love to hear about it. Please share with us your insights or experiences about topics covered in this chapter. Be sure to follow the guidelines for comments and the terms and conditions for sharing on this site.