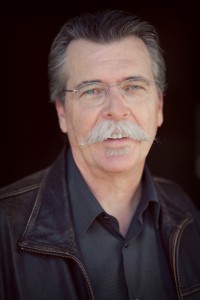 by Ray Hughes
There is much we don't know yet about sound and its relationship to the unveiling of God's glory. In this chapter Ray
Hughes shares how God released heavenly sounds each time He interacted with mankind in a significant way and He has created each of us to make a unique "sound" that reflects His glory on earth.
The day God chose to create light was the day music began.
Light and sound travel through the medium of waves. Moving light waves are called electromagnetic waves. The wavelength of an electromagnetic wave determines which type of wave it is. As humans, we're only able to see 3 percent of the entire light spectrum, and part of the 97 percent of invisible light is categorized as electromagnetic waves. Within electromagnetic light exists a range of wavelengths called radio waves. Within this category of radio waves exists an even smaller range of waves that humans can hear.
Essentially, we know that these categories and forms of light and sound fall within the same spectrum. The first time God said, "Let there be light," (Genesis 1:3), He was also proclaiming the beginning of sound.
We are the only ones made in His image. We are the creatures God chose to give free will to accept or reject His sound breathing in us. The wind does not have a will, and neither does fire nor water. Man has been given a will, because man has been given a soul. Therefore, we have a choice to align our sound with the sound of heaven, while the other elements remain inanimate. Fire simply sounds like fire, wind sounds like wind, and water sounds like water. Man sounds like man, but we have been given the creative ability to release the sound of God.
We cannot begin to understand sound until we realize that we are unable to hear most of the sounds that exist. We are continually in the presence of ultrasonic and subsonic sound waves. "Ultra," which means "above," are sound waves above our threshold of hearing. "Sub," which means "beneath" are waves beneath our threshold of hearing. Just because we don't see the wind doesn't mean it's not there. Just because we don't hear a sound does not mean it was never made.
Have you ever thought about why there's such a difference between a guitar and a trumpet? Or how about a trumpet and a cornet? What makes a trumpet sound like a trumpet and a cornet sound like a cornet? It all has to do with the vibrations reflecting off different pieces of matter in the instrument. The vibrations coming out of a trumpet are different from those coming out of a cornet. They have a different rate, frequency or even length. Therefore, a rounder, softer sound out of a trumpet and a higher, more direct sound from a cornet occurs.
The sound produced from an instrument has everything to do with the size and texture of the material of the instrument from which it's reflecting. Every instrument ever made is unique, for it contains its own sound. Sound through God's creation becomes individual and therefore, dependent upon the instrument. With our hope for glory—Christ dwelling in us—we produce a sound that's been in us since the beginning of time. We bring to life the full meaning of Emmanuel—Christ with us, Christ revealed in us. "Then it was revealed in my hearing by the Lord of hosts." Christ will be revealed as we hear His sound and release our individual, God-appointed sound as His unique instruments.
"Christ in you, the hope of glory" (Colossians 1: 27). The word "glory" means "lightified." From this, we can deduce that Christ in you is the hope of being "lit," or the hope of being "sounded." Christ is your hope of producing the sound that has resided in you since the beginning of time. Your sole purpose of existence as a worshiper of God is to be the personal instrument He created you to be, and played for His glory. With the very truth of the living Christ is the assurance you will be played before God.
I Corinthians 2: 9 – 10 says, "Eye has not seen nor ear heard, nor have entered into the heart of man the things which God has prepared for those who love Him. But God has revealed them to us through His Spirit. For the Spirit searches all things, yes, the very things of God." As we talk about the sound of heaven it's essential to understand that our eyes have not seen and our ears have not heard. Our soulish eyes and ears cannot take in the truth of God. But it is His Spirit within us, Emmanuel, that reveals. God desires to release a sound that our personal issues cannot resist.
The sound God desires to release will chase religion from the church and bring truth. He desires the sound of many waters, the sound of mighty thunders, and the sound of His glory and authority in the church.
To learn more about Ray Hughes and the books he's written, GO HERE>>
Buy the book The Physics of Heaven!
Please share with us your insights or experiences about topics covered in this chapter. Be sure to follow the guidelines for comments and the terms and conditions for sharing on this site.