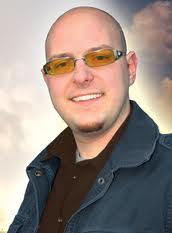 by Jonathan Welton
"…But as his anointing teaches you about all things…that anointing is real, not counterfeit…" (1 John 2:27). Jonathan Welton teaches that whenever there is a real, there is sure to be a counterfeit. We shouldn't be afraid to examine the counterfeits because God's power to keep us is mightier than the devil's power to steal us away. Jonathan tells us that we need to be much more concerned about reclaiming all of our stolen goods from the enemy than about being afraid of the deception of counterfeits.
Throughout the Bible we see that everything Satan does is a mere counterfeit of something from God's Kingdom. Apostle Paul calls these counterfeits, masquerades.
If the nature of the devil were to be studied throughout the Bible, we would find that the only thing he can do is take something that God has created and distort it into something different and worse than it was originally meant to be.
This brings us to the most important point of this chapter. If there is a counterfeit, there is an authentic that we need to find and reclaim. Every time we see a masquerade, we need to look closely to properly discern what is being counterfeited, because a counterfeit is evidence that an authentic exists.
As Christians, when we see that Satan has created a counterfeit, we commonly overreact to try to protect ourselves from contamination. One way that we overreact is by throwing out anything that looks like the counterfeit, including the real. This is like burning all the money in your wallet because there are counterfeits in the world and deception is possible.
We have been commissioned not to throw out all things, but to "Test everything. Hold on to the good" (1 Thess. 5:21). Therefore, if we see a counterfeit, we must test it and find out what it counterfeits so we can reclaim the authentic.
Consider taking this as a personal challenge: If you see a counterfeit, use it as a signpost that points to the authentic.
Personally, I have a lot more faith in the Lord's ability to keep me than in the devil's ability to steal me away. Jesus said that He has us in His hand and no one can snatch us out. "I give them eternal life, and they shall never perish; no one can snatch them out of My hand" (John 10:28).
If we are asking the Lord to restore the authentic to us, why should we have so much fear of accidentally operating in the counterfeit?
To learn more about Jonathan Welton and the books he's written, GO HERE>>
Buy the book The Physics of Heaven!
Please share with us your insights or experiences about topics covered in this chapter. Be sure to follow the guidelines for comments and the terms and conditions for sharing on this site.