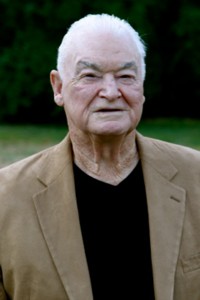 by Bob Jones
In this chapter, Bob Jones shares that God is beginning to release a "new" sound to prepare us for a second Pentecost that "tunes" us and brings us into harmony with God.
There's a new sound coming. We began having prophecies in 1995 that there is a new sound coming, a new heavenly sound. It's going to come in everything and it's especially going to come in praise. A couple of times recently, only for a little bit, I've been in beautiful praise when all of a sudden a new sound comes that I've never heard before. It's like it sets you on fire. The new sound is a string instrument, a wind instrument. So there's a new sound coming.
One time, years ago in Atlanta I was at a church with Rick Joyner and there was a sound that seemed to be coming out of the ceiling. Everybody heard it. It had an angel power with it.
This coming new sound isn't just something that you pick up with your ears, but it's greater than anything you can understand. It can change DNA so we are genetically growing up.
Your genetics are the same as His was. Our genetics come out of the Father in our spirit. We are becoming like an instrument being tuned, where our genetics are getting aligned with the Father's genetics, in harmony with Him.
Do you know what a heart fibrillation is? It's two hearts. The lower heart gets out of harmony with the upper heart. And I'm afraid that our spiritually lower heart has gotten out of harmony with our upper heart, but when it gets back in harmony we'll have the heart of God.
The recent earthquakes and tsunamis are a natural shifting in the earth and a change in the axis of the earth and change in even nations. It's only natural that there is a spiritual changing of nations too. These changes are occurring for what purpose? We've turned away from God. These shiftings are to turn us back to God.
With all these earthquakes and the shifting of the earth's axis, it's almost like the whole world has been out of alignment and everything is being "tuned." But it's about tuning everything, not just the earth. It's about tuning us and everything about us. When we get in harmony with God and begin to really worship the Father in spirit and truth, there's no time there. You'll think that you've been in it a minute and I've known times when we were in worship for hours, and it only felt like minutes. We're going to take authority over everything down here back and literally give it back to the Father.
With me, when I had a fibrillation, they took me to the hospital and gave me an electrical shock. The shock brought my upper and lower heart back into harmony. There are shocks down here that are going to bring us back into harmony with our Father. That "vibration" put my heart back into harmony. They called it "conversion." So I think a good word for what's about to happen to us is "a conversion."
Isaiah 66:2 says, "I will look to him who trembles at my word." The word "trembles" in this verse can be vibration. And everything vibrates. But when we get in harmony with God, everything will vibrate in tune with us. Total authority was given to man. Do you have any idea what everything vibrating in harmony with God would do in the earth?
To learn more about Bob Jones, GO HERE>>
Buy the book The Physics of Heaven!
Has God been speaking to you about a new sound coming? Please share with us your insights or experiences about topics covered in this chapter. Be sure to follow the guidelines for comments and the terms and conditions for sharing on this site.