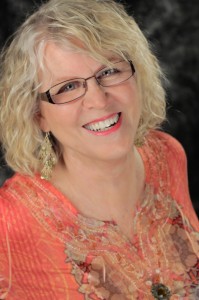 by Ellyn Davis
Remember Sir Isaac Newton, who supposedly was sitting under a tree when an apple fell on his head and he had his "aha" moment about gravity? He went on to create the framework of physics laws that explain gravity, movement, work systems, heat, sound, light, electricity and magnetism. Newtonian physics has put men on the moon, planes in the air, cars on the roads, skyscrapers in our cities, and computers in our homes.
Newtonian physics views the world as a machine that you can learn about by studying how its different parts interact. It assumes that we are separate from the machine, so we may tinker with it all we want, but merely observing it will have no influence on how it runs.
Think of it this way. Newtonian physics assumes the world is like a big clock that runs on its own. Although I can learn a lot about how the clock works by taking it apart and studying its gears, springs, and dials, me looking to see what time it is will never affect how the clock ticks. In other words, if it's 2 o'clock in the morning, unless I change the dials or a miracle occurs, my watch will never say 10 PM just because I want it to.
Everyone was happy with the Newtonian explanation of how the world worked until 1900 when Max Planck made a startling discovery about light. Up to that time, it was possible to describe all known physical phenomena as either particles or waves.
Physicists already knew that light acted like a wave—like a sound wave or a radio wave—not like solid matter. But Planck proved that light was made up of packets of energy that were like minute particles. The mystery of how light could be both a wave and a particle lead to the discovery that all nature is made up of indivisible units or packets of energy that were later collectively called "quanta". Interest in learning exactly what these quanta were and how they behaved led to the birth of a new branch of physics—quantum physics.
Through quantum physics, scientists have discovered that, at the most basic level of existence, everything is constantly vibrating energy and that every particle possesses also a wave character and every wave possesses a particle character.
But the fact that particles could become waves and waves become particles wasn't the only shock. What was even more shocking was that at the quantum level the world no longer acted like a machine but seemed to act more like something alive that senses the desire of the observer and responds to it.
This meant, if I had a "quantum" clock, it just might tell me the time based on the time I expect it to be. So if I want it to be 10 PM, there would be a probability that when I looked at my quantum watch, it will tell me the time was 10 PM just because that's the time I expect it to be.
Strange Things are Afoot in Quantum Physics
There is a line in the movie Bill and Ted's Excellent Adventure that I absolutely love. When confronted with the prospect of a time-traveling phone booth in their Circle K parking lot, Ted turns to Bill and says, "Bill, strange things are afoot at the Circle K."
The same thing could be said of quantum physics. Strange things are afoot! Physicists studying the quantum realm seem baffled by it and consistently use words like "shock," "mystery," and "weird" when explaining their findings. Neils Bohr, one of the founders of quantum physics, remarked, "Those who are not shocked when they first come across quantum theory cannot possibly have understood it" and Bohr's associate Werner Heisenberg expressed his disbelief by asking, "Can nature possibly be so absurd as it seemed to us in these atomic experiments?"
Quantum physics theories seem more like science fiction than science fact, but they have been proven repeatedly in many different experiments by many different physicists and have been spectacularly successful at predicting the behavior of all sorts of sub-atomic systems.
To learn more about Ellyn Davis and the books she's written, GO HERE>>
Buy the book The Physics of Heaven!
Please share with us your insights or spiritual experiences about topics covered in this chapter. Be sure to follow the guidelines for comments and the terms and conditions for sharing on this site.