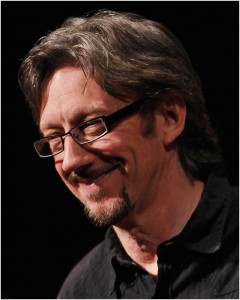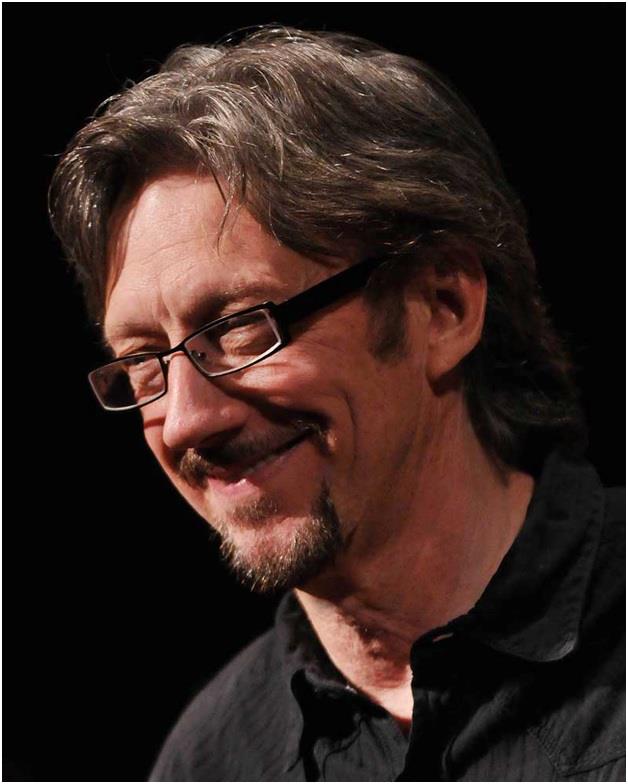 by Larry Randolph
In Ephesians 1: 18-19, Paul writes, "I pray that the eyes of your heart may be enlightened in order that you may know
the hope to which he has called you, the riches of his glorious inheritance in his holy people, and his incomparably great power for us who believe." In this chapter Larry Randolph explains why preparing for what is to come may mean learning to interact with God in many more ways than we ever imagined.
I believe we are on the verge of experiencing Pentecost on a new level and in a new measure. Time and again the prophets have declared that "something is coming," and our hearts are filled with expectation to receive all that God has for us. Even so, we still await the "fullness" of what we know is possible in God—a "fullness of Pentecost" for which the original Pentecost provided the down payment.
Though I welcome these declarations, what we really need is to experience something beyond the realm of mere proclamation. We need to see and experience God with all of our spiritual, emotional, and physical senses. We need to be impacted with the same kind of "sound" from heaven that penetrated the atmosphere on the day of Pentecost. I'm weary of sermons and teachings that only restate our need for transformation. What I'm hungry for is to experience something fresh from heaven. Now! Not later!
Recently, I've been pondering the similarities between the sound of God's voice in Genesis and the sound of a heavenly wind on the day of Pentecost in Acts. I began to realize that just as the sound of God's voice to Adam was merely an introduction into other realms of encountering God, "those in the upper room also heard a sound that opened them up to other realms of supernatural phenomena." What they heard caused them to see fiery tongues, which caused them to feel drunk, which, in turn, caused them to speak in a heavenly language. So, the sound of wind they initially heard seemed completely unrelated to what they saw, experienced, and released.
With this in mind, I began to research the different experiences sound can cause. I quickly discovered that in psychology there is a dynamic called "synesthesia." Recent studies show that synesthesia affects 3-4% of the world's population. Synesthesia, meaning "to perceive together," causes a person's neural pathways to be cross-wired in such a way that their five senses interact with each other. This unusual mingling of their senses allows them to hear colors, smell numbers, taste sound, etc.
Considering the description of Pentecost in the book of Acts, it appears that a spiritual synesthesia of sorts happened on that day. The bottom line is they heard a "sound" like a mighty rushing wind that lead to a number of other different experiences. As stated, the 120 in the upper room heard a sound, which caused them to see something, which caused them to feel something, which caused them to release something.
So, how can hearing a sound of a wind create such a unique chain reaction? Again, the answer is clear: a heavenly "sound" can create a heightened level of synesthesia that opens our senses to extreme encounters with the supernatural. As a result, we are enabled to experience God with every fiber of our being.
This is the kind of heavenly sound for which I've been longing. It's a new sound that will trigger our senses to "hear" what we see and "see" what we hear. As a consequence, we will "hear" outside of the realm of just a vibration on our eardrum. We will experience the sound of heaven with our whole spirit, emotions, and physical body. The result will be a fresh expression of Pentecost.
I believe the more our senses are involved in receiving from Heaven, the more of God's Spirit we will retain. In this next move of the Spirit, I am convinced that our encounter with God will radically transform the realm of our senses. This will be the second Pentecost—hearing something from Heaven; seeing something different than what we heard; feeling something different than what we saw and heard; and releasing something totally different from what we saw, heard, and felt.
In light of this truth, we need to start training ourselves to hear from God with our entire being. No longer should we limit the way we "receive," nor should we cling to the ways we've previously "heard" His voice. It's as if we have a "God radio" that we stubbornly keep tuned to our favorite channel. Though there are thousands of spiritual signals that we could choose, we only "listen" to heaven on a very small bandwidth. In the realm of available sound, we often keep ourselves tuned to one frequency.
About 10 years ago, I felt compelled to write the book Spirit Talk. However, at the time it seemed to be a premature concept that God would speak in colors, numbers, smell, intuition, etc. Now it seems that people are beginning to open their hearts to the many ways that God communicates to us. As for the subject of synesthesia, what if God chooses to speak more frequently in colors and numbers in this next outpouring? What if he uses colors, numbers, smell, feeling, and sound at the same time? Or speaks to us in a combination of modalities that are physical, mental, and emotional, or even vibrational? Are we really open to "new things" in God?
The answer should be yes! And our cry should be, "Speak to us God! We are now aware that You want to activate our spiritual and physical eyes, ears, taste, smell, and other 'senses.' No longer will we allow our minds to block out the "sound of heaven" because of our religious dogma. We are committed to developing the sensitivity of our spirit, soul, and body, so that we can experience all the different ways Heaven expresses itself.
To learn more about Larry Randolph and the books he's written, GO HERE>>
Buy the book The Physics of Heaven!
Please share with us your insights or experiences about topics covered in this chapter. Be sure to follow the guidelines for comments and the terms and conditions for sharing on this site.