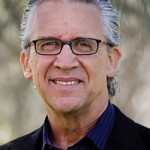 Bill is a fifth generation pastor with a rich heritage in the things of the Spirit. He is Senior Pastor of Bethel Church in Redding, CA and has written numerous best-selling books including the popular When Heaven Invades Earth. Along with his wife Beni, Bill serves a growing number of churches that have partnered for revival. This apostolic network has crossed denominational lines in building relationships that enable church leaders to walk in both purity and power. Bill's chapter on inheritance was written by Ellyn Davis and adapted from his audio series Spiritual Inheritance. His chapter on "Pulling Into Today" was adapted by Ellyn Davis from his book Dreaming With God.
Books by Bill Johnson
The Essential Guide to Healing
The Bible is full of accounts of miraculous healing. And God is moving as amazingly today as he was back then. Thousands are being healed all over the world–and his children are part of it. For the first time, premier renewal leaders Bill Johnson and Randy Clark team up to equip Christians to minister healing. Grounded from start to finish in Scripture, Johnson and Clark lay out the rich theological and historical foundation for healing in the church today. Full of inspiring stories, this book offers practical, proven, step-by-step guidance to ministering healing, including how to
• understand the authority of the believer in healing
• create an atmosphere of faith
• receive words of knowledge
• implement the five-step model of healing prayer
 When Heaven Invades Earth
This book is a faith builder. It challenges every believer to walk in supernatural signs and wonders as a natural part of everyday life. —John Arnott
Anyone can walk in the miraculous—even you! If you've ever wanted to live and walk in the supernatural power of God, here's your chance!
It is truly possible for human people to walk in the divine, and Christ came to show us the way. It is by rediscovering our true identity in Him that we can begin to move into the promises of God regarding the miraculous. Bill Johnson not only teaches the supernatural, he imparts it by changing the way we think.
If you are not walking in the miraculous, you're living far below your birthright! By laying a carefully constructed biblical foundation for walking in the supernatural power of God, When Heaven Invades Earth provides all the equipment you need to experience miracles every day.
Strengthen Yourself in the Lord: How to Release the Hidden Power of God in Your Life
It s time to be strong and of good courage.
Today's believer is faced with situations unknown fifty, thirty, even twenty years ago. To stand in victory and enter our hour of promotion is to learn how to Strengthen Yourself in the Lord.
You will learn how to:
* Encourage yourself.
* Overcome seriously bad days.
* Stay connected to your destiny.
* Access Heaven's open door.
* Disarm hell with thanksgiving.
How can you "count it all joy"when facing turmoil at home, work, or within your family? Author Bill Johnson tells you how through Scripture and personal experience. You can be strong when you know the keys to encouraging yourself looking past failure and into a successful future.
Dreaming with God: Secrets to Redesigning Your World Through God's Creative Flow
Forget about redesigning your living room or adding "curb appeal"-how about redesigning the world!
Author Bill Johnson reveals the secrets of using God's unlimited supply of everything to transform your family and community, your job or business, the nation and the world.
You were created to be a "design star" by using your unique:
* Imagination.
* Creativity.
* Wisdom.
* Dreams.
There are rooms in your world that need your special touch-your child's classroom; your coworker's office; your neighbor's heart.
There are regions in your world that need your inspiration – your community's poor; your state's policies; your nation's leaders.
God has given you a blank check to create a better world-just sign your name!
"No longer do I call you servants, for a servant does not know what his master is doing; but I have called you friends, for all things that I heard from My Father I have made known to you (John 15:15).